Interested in the BAC? | Member Login
Membership in the Birmingham Aero Club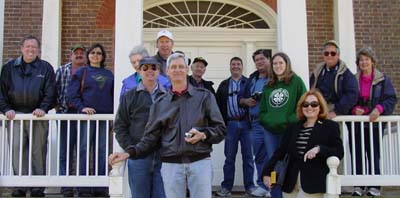 Flying trips, such as this day trip for sightseeing in the Muscle Shoals, Ala. area, are always popular with BAC members 
Do you have a passion for aviation and want to use that passion to promote aviation in the greater Birmingham area?  If so, we would love to talk with you about membership in our organization.
The BAC is a bit unique.  The Club doesn't own or rent aircraft and we're not strictly affiliated with any national organizations like the Experimental Aircraft Association (EAA) or Aircraft Owners and Pilots Association (AOPA).  Some of our members own or pilot aircraft but many don't.
What we all share is an interest in aviation, a desire to build relationships with others that share this interest, and the commitment to collectively use our individual resources and talents to continue this club's 75 year tradition of promoting aviation in Birmingham.
Ready to join?  Click here for a membership application in PDF format.  Want to get to know us a bit better first? We would welcome you to join us as our guest at a dinner meeting or club flying trip, and would encourage you to volunteer to help at our annual air show or other community service event.  Click here for our contact information or click here to recieve an invitation to a BAC event.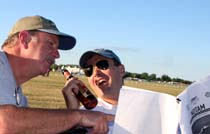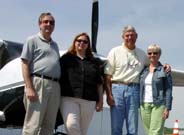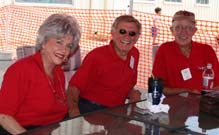 Fellowship is a big part of the BAC experience.  Above from left, Jim Cawthon (l) and Lane Wooley (r) relax in the campground during the annual trip to Oshkosh, Michael and Olivia Davidson (l) with Bo and Frances Stanford after returning from the Sun-N-Fun fly-in, Ercelle and Bill Burrus (l) and Joe Burnett take a break at the BAC's Wings and Wheels Air Show
Click any picture for a larger version